Tony L. Yaksh, Ph.D.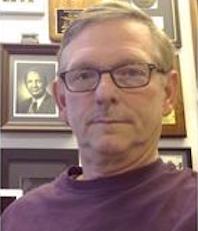 Tony L. Yaksh, Ph.D.
Professor, Anesthesiology and Pharmacology
University of California, San Diego
tyaksh@ucsd.edu
Research Summary
My laboratory at Mayo Clinic (1976 to 1988) and at the University of California San Diego (1989-present) has been continuously involved in NIH-supported research on the mechanisms of pain and analgesia. Our work provided the first description of the specific analgesic actions of spinally-delivered drugs such as opiates and alpha 2 agonists and the complexity of spinal agents in specifically altering pain processing (>150 papers). My group has been very active with >850 papers, >46,000 citation in >20,000 papers.
Several specific areas of our current research are noted.
Role of immune signaling. We have an ongoing interest in the role played by inflammatory mediators and innate and adaptive immunity in pain processing. Our group demonstrated that KO of TLR4 signaling and spinal TLR4 blockers prevented the transition from an acute inflammation to a chronic neuropathic-like pain state and the differential role of sex in this cascade. In the course of these ongoing studies, we developed a very strong collaborative interaction with UCSD professor Dr. Yury Mlller. Our collaboration revealed the important modulatory role played by A1 binding protein in regulating TLR4 function and pain processing.
Role of spinal toxins. In our early work, we showed that intrathecal trypV1 agonists resulted in a KO of spinal substance afferents, and this resulted in a persistent analgesia. Some 25 years later, others at NIH fostered the development of intrathecal resniferotoxin for persistent pain management. In subsequent work, we demonstrated in the large animal model, the selective targeting of substance P saporin to the neurokinin 1 receptor and its safety, enabling clinical studies. Recently our work has focused on the peripheral and intrathecal delivery of botulinum toxins. In this work, we showed that botulinum toxin was taken up and transported to the central terminals to block transmitter release and potentially have a postsynaptic action-altering pain behavior in mono- and polyneuropathies and in persistent inflammation.
Pathology of intrathecally delivered drugs. The widespread adoption of the intrathecal route of drug delivery in humans for acute delivery and chronic infusion was largely accomplished in the absence of any systematic assessment of safety. In the early 1990's, the peculiar pathology known as the intrathecal opiate granuloma was noted, and our preclinical work led to the appreciation that this collection of inflammatory cells rose from meninges and resulted from high concentrations of morphine (and other opioids). Our work characterized this effect as being independent of the opiate receptor and potentially mediated through degranulation of meningeal mast cells and activation of fibroblasts. Aside from opiates, our group has been responsible for the development of safety data for the intrathecal delivery of a variety of drugs in adult and neonatal models.
I have a long history of mentoring: over 150 students, doctoral and postdoctoral colleagues have trained in my labs, many of whom have been successful in their subsequent research and clinical careers.
Education
BS: 1966, Applied Psychology, Georgia Institute of Technology, Honors Thesis: The Effect of Partial Cerebellectomy on Depth Perception in the Leghorn Chick.
MS: 1968, Comparative Psychology, University of Georgia, Thesis: Observations of Behavior and Learning in the Armadillo (Dasypus novemcinctus mexicanus).
PhD: 1971, Neuropsychology, Purdue University, Dissertation: Neurochemical and
Neuroanatomical Coding of Ingestive and Thermo-regulatory Responses in the Hypothalamus of the Rhesus Monkey (Macaca mulatta).
Career Appointments
1976–1977 Associate Research Scientist, Anatomy Department, University College London, London, England.
1977–1978 Research Associate, Neurological Surgery, Mayo Clinic, Rochester, Minnesota.
1978–1980 Associate Consultant, Neurological Surgery and Pharmacology Departments, Mayo Clinic, Rochester, Minnesota.
1980–1988 Consultant, Neurological Surgery Department, Mayo Clinic, Rochester, Minnesota.
1981–1983 Associate Professor of Pharmacology, Mayo Medical, School, Rochester, Minnesota.
1984–1988 Professor of Pharmacology, Mayo Medical School, Rochester, MN
1984–1988 Director, Laboratory of Neurosurgical Research, Mayo Clinic, Rochester, Minnesota
1985–1988 Interim Director, GI Hormone Research Laboratory, Mayo Clinic, Rochester, Minnesota
1988–2000 Adjunct Professor of Pharmacology, School of Medicine, University of California San Diego, La Jolla, CA
1988 – Present Professor of Anesthesiology, School of Medicine, University of California San Diego, La Jolla, CA
1988–2014 Vice Chairman for Research in Anesthesiology, University of California San Diego, La Jolla, CA
2000 – Present Professor of Pharmacology, School of Medicine, University of California San Diego, La Jolla, CA
2004 – Present Distinguished Professor, School of Medicine, University of California
Selected Publications
10 references selected from >850 published papers/chapters:
Yaksh, T.L. and Rudy, T. Analgesia mediated by a direct spinal action of narcotics. Science 192:1357-1358, 1976.
Yaksh, T.L., Jessell, T.M., Gamse, R., Mudge, A.W. and Leeman, S.E. Intrathecal morphine inhibits substance P release from mammalian spinal cord in vivo. Nature 286:155-156, 1980
Onofrio, B.M., Yaksh, T.L. and Arnold, P.G. Continuous low-dose intrathecal morphine administration in the treatment of chronic pain of malignant origin. Mayo Clin. Proc. 56:516-520, 1981
Christianson CA, Dumlao DS, Stokes JA, Dennis EA, Svensson CI, Corr M, Yaksh TL. Spinal TLR4 mediates the transition to a persistent mechanical hypersensitivity after the resolution of inflammation in serum-transferred arthritis. Neurosci 152:2881-91. 2011.
Gregus AM, Doolen S, Dumlao DS, Buczynski MW, Takasusuki T, Fitzsimmons BL, Hua XY, Taylor BK, Dennis EA, Yaksh TL. Spinal 12-lipoxygenase-derived hepoxilin A3 contributes to inflammatory hyperalgesia via activation of TRPV1 and TRPA1 receptors. Proc Natl Acad Sci U S A. 109(17): 6721- 6726, 2012.
Stokes JA, Corr M, Yaksh TL. Spinal toll-like receptor signaling and nociceptive processing: regulatory balance between TIRAP and TRIF cascades mediated by TNF and IFN .Pain. 2013 May;154(5):733-42. doi: 10.1016/j.pain.2013.01.012. Epub 2013 Jan 30.
Park HJ, Stokes JA, Corr M, Yaksh TL.Toll-like receptor signaling regulates cisplatin-induced mechanical allodynia in mice.Cancer Chemother Pharmacol. 2014 Jan;73(1):25-34.
Schmidt-Rondon E, Wang Z, Malkmus SA, Di Nardo A, Hildebrand K, Page L, Yaksh TL. Effects of opioid and nonopioid analgesics on canine wheal formation and cultured human mast cell degranulation. Toxicol Appl Pharmacol. 2017 Oct 27;338:54-64.
Woller SA, Choi SH, An EJ, Low H, Schneider DA, Ramachandran R, Kim J, Bae YS, Sviridov D, Corr M, Yaksh TL, Miller YI. Inhibition of Neuroinflammation by AIBP: Spinal Effects upon Facilitated Pain States.Cell Rep. 2018 May 29;23(9):2667-2677
Gregus AM, Buczynski MW, Dumlao DS, Norris PC, Rai G, Simeonov A, Maloney DJ, Jadhav A, Xu Q, Wei SC, Fitzsimmons BL, Dennis EA, Yaksh TL.Inhibition of Spinal 15-LOX-1 Attenuates TLR4-Dependent, NSAID-Unresponsive Hyperalgesia in Male Rats. Pain. 2018 Aug 16. doi: 10.1097/j.pain.0000000000001373. [Epub ahead of print]