Gary Bennett, Ph.D.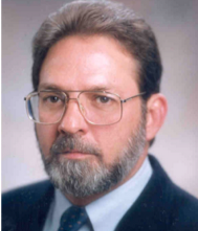 Gary J. Bennett, Ph.D.
Adjunct Professor, Anesthesiology
University of California, San Diego
gjbennett@mail.ucsd.edu
Research Summary
The focus of Dr. Bennett's work is on the pathogenesis of painful peripheral neuropathies and the development of new analgesics for the control of neuropathic pain, using behavioral, anatomical (immunocytochemistry and electron microscopy), and electrophysiological (single nerve fiber recordings) methods to study nerve injury-evoked changes in the pain system.
The development of chemotherapy-induced painful peripheral neuropathy is a major dose-limiting side effect of many chemotherapeutics, including bortezomib, but the mechanisms remain poorly understood. We now note that bortezomib causes the dysregulation of de novo sphingolipid metabolism in the spinal cord dorsal horn to increase the levels of sphingosine-1-phosphate (S1P) receptor 1 (S1PR1) ligands, S1P and dihydro-S1P. Genetic and pharmacological disruption of S1PR1 with multiple S1PR1 antagonists, including FTY720, blocked and reversed neuropathic pain. Mice with astrocyte-specific alterations of S1pr1 did not develop neuropathic pain and lost their ability to respond to S1PR1 inhibition, strongly implicating astrocytes as a primary cellular substrate for S1PR1 activity.
There is considerable interest in the possible role of agents which alter glial signaling. In recent work it was shown in a double-blind, randomized controlled study that with topical treatments with clonidine (CLON) and pentoxifylline (PTX) significant inhibition of post-capsaicin pain behaviors were observed as compared to placebo, and for clonidine. These studies are supportive of additional clinical investigation of the topical combination of CLON+PTX in complex regional pain syndrome.
Recent clinical trials with novel analgesics have failed. One possibility is that the placebo response in these trials has increased in recent years, leading to lower separation between the drug and placebo arms. We extracted data from published randomized controlled trials (RCTs) of drugs for the treatment of chronic neuropathic pain over the years 1990-2013. We found that placebo responses have increased considerably over this period, but drug responses have remained stable, leading to diminished treatment advantage.
Education
1970 BA (Psychology), Rutgers University
1974 MA (Psychology), Virginia Commonwealth University
1978 PhD (Experimental Psychology), Virginia Commonwealth University
1978–1979 Public Health Service Postdoctoral Research Fellow, Neurobiology and Anesthesiology Branch, National Institute of Dental Research, NIH, Bethesda, MD
1979–1981 Staff Fellow, Neurobiology and Anesthesiology Branch, National Institute of Dental Research, NIH, Bethesda, MD
1981–1985 Senior Staff Fellow, Neurobiology and Anesthesiology Branch, National Institute of Dental Research, NIH, Bethesda, MD
1985–1996 Research Biologist, Neurobiology and Anesthesiology Branch, National Institute of Dental Research, NIH, Bethesda, MD
Career Appointments
1990–1991 Head, Neuropathic Pain and Pain Assessment Group, Neurobiology and Anesthesiology Branch, National Institute of Dental Research, NIH, Bethesda, MD
1991–1996 Chief, Neuropathic Pain and Pain Measurement Section, Neurobiology and Anesthesiology Branch, National Institute of Dental Research, NIH, Bethesda, MD
1996–2001 Professor, Department of Neurology, Director of Pain Research, and Director of the Quantitative Sensory Testing and Autonomic Nervous System Testing Laboratories; MCP Hahnemann University, Philadelphia, PA
2001–2016 Professor and Canada Senior Research Chair, Department of Anesthesia, Faculty of Dentistry, and The Alan Edwards Centre for Research on Pain; and Associate Member, Department of Neurology and Neurosurgery, and The Neuroscience Program; McGill University, Montréal, Québec, Canada
2016 – Present Adjunct Professor in Anesthesiology, University of California, San Diego
Selected Publications
(Selected from >170)
Bennett GJ.Does the word "placebo" evoke a placebo response?Pain. 2018 Oct;159(10):1928-1931. doi: 10.1097/j.pain.0000000000001269.
Stockstill K, Doyle TM, Yan X, Chen Z, Janes K, Little JW, Braden K, Lauro F, Giancotti LA, Harada CM, Yadav R, Xiao WH, Lionberger JM, Neumann WL, Bennett GJ, Weng HR, Spiegel S, Salvemini D. Dysregulation of sphingolipid metabolism contributes to bortezomib-induced neuropathic pain. J Exp Med. 2018 May 7;215(5):1301-1313. doi: 10.1084/jem.20170584. Epub 2018 Apr 27. PMID: 29703731
Strollo BP, Bennett GJ, Chopko MS, Guo WA. Timing of venous thromboembolism chemoprophylaxis after traumatic brain injury.J Crit Care. 2018 Feb;43:75-80. doi: 10.1016/j.jcrc.2017.08.012. Epub 2017 Aug 9. PMID: 28850931
Wigerblad G1, Huie JR2, Yin HZ3, Leinders M4, Pritchard RA4, Koehrn FJ4, Xiao WH4, Bennett GJ4, Huganir RL5, Ferguson AR2, Weiss JH3, Svensson CI1, Sorkin LS6. Inflammation-induced GluA1 trafficking and membrane insertion of Ca2+ permeable AMPA receptors in dorsal horn neurons is dependent on spinal tumor necrosis factor, PI3 kinase and protein kinase A.Exp Neurol. 2017 Jul;293:144-158. doi: 10.1016/j.expneurol.2017.04.004. Epub 2017 Apr 12. PMID: 28412220
Ragavendran JV, Laferrière A, Bennett GJ, Ware MA, Gandhi W, Bley K, Schweinhardt P, Coderre TJ.Effects of topical combinations of clonidine and pentoxifylline on capsaicin-induced allodynia and postcapsaicin tourniquet-induced pain in healthy volunteers: a double-blind, randomized, controlled study. Pain. 2016 Oct;157(10):2366-74. doi:10.1097/jn .pain. 0000000000000659.PMID: 27385502
Tuttle AH, Tohyama S, Ramsay T, Kimmelman J, Schweinhardt P, Bennett GJ, Mogil JS.Increasing placebo responses over time in U.S. clinical trials of neuropathic pain. Pain. 2015