Wenhua Xiao, Ph.D.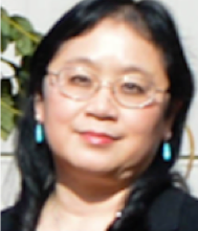 Wenhua Xiao, Ph.D.
Project Scientist in Anesthesiology
University of California, San Diego
wxiao@ucsd.edu
Research Summary
Dr. Xiao's research focuses on the pathophysiological mechanisms that produce neuropathic pain and on the development of new analgesic drugs. Her work uses several methodologies, with emphasis on behavioral pain assays, immunohistochemistry, and the electrophysiological characterization of primary afferent somatosensory neurons.
Education
M.D.: 1987, School of Medicine, Zhongshan Medical University, Guangzhou, China
Postdoctoral Research Fellow: 1993–1995, Neurobiology and Anesthesiology Branch, National Institute of Dental Research, National Institutes of Health, Bethesda, MD
Postdoctoral Fellow: 1995–1996, Dept. of Anesthesiology, UCSD
Career Appointments
1996–2001: Lab Head, AstraZeneca Pharmaceuticals, Wilmington, DE.
2001–2003: Assistant Director, AstraZeneca Pharmaceuticals, Montreal, QC, Canada.
2003–2015: Senior Research Scientist, McGill University, Montreal, QC, Canada.
2005 – Present: Project Scientist, Dept. of Anesthesiology, UCSD
Selected Publications
Sorkin, L.S., Xiao, W.-H., Wagner, R., and Myers, R.R.: Tumor necrosis factor-alpha induces ectopic activity in nociceptive primary afferent fibers. Neuroscience 81: 255-262, 1997.
WH, Boroujerdi A, Bennett GJ, Luo ZD. Chemotherapy-evoked painful peripheral neuropathy: analgesic effects of gabapentin and effects on expression of the alpha-2-delta type-1 calcium channel subunit. Neuroscience 2007; 144: 714-720.
Xiao WH, Bennett GJ. Chronic inflammatory pain and persistent spontaneous discharge in A-fibers and C-fibers. Anesthesiology 2007; 107: 813-821.
Xiao WH, Bennett GJ. Chemotherapy-evoked neuropathic pain: Abnormal spontaneous discharge in A-fiber and C-fiber primary afferent neurons and its suppression by acetyl-L-carnitine. Pain 2008; 135: 262-270.
Xiao WH, Bennett GJ. C-fiber spontaneous discharge evoked by chronic inflammation is suppressed by a long-term infusion of lidocaine yielding nanogram per milliliter plasma levels. Pain 2008; 137: 218-228.
Laferrière A, Millecamps M, Xanthos DN, Xiao WH, Siau C, Vrolijk-de Mos M, Sachot C, Ragavendran JV, Huygen FJPM, Bennett GJ, Coderre TJ. Cutaneous tactile allodynia associated with microvascular dysfunction in muscle. Mol Pain 2008; 4: 49. doi: 10.1186/1744-8069-4-49.
Xiao WH, Zheng FY, Bennett GJ, Bordet T, Pruss RM. Olesoxime (cholest-4-en-3-one, oxime): Analgesic and neuroprotective effects in a rat model of painful peripheral neuropathy produced by the chemotherapeutic agent, paclitaxel. Pain 2009; 147: 202-209.
Xiao WH, Zheng H, Zheng FY, Nuydens, R, Meert TF, Bennett GJ. Mitochondrial abnormality in sensory, but not motor, axons in paclitaxel-evoked painful peripheral neuropathy in the rat. Neuroscience 2011; 199: 461-469.
Xiao WH, Bennett GJ. Effects of mitochondrial poisons on the chronic painful peripheral neuropathies produced in the rat by the chemotherapeutic agents, paclitaxel and oxaliplatin. Pain 2012; 153: 704-709.
Xiao WH, Zheng H, Bennett GJ. Characterization of oxaliplatin-induced chronic painful peripheral neuropathy in the rat and comparison with the neuropathy induced by paclitaxel. Neuroscience 2012; 203: 194-206.