Simulation Education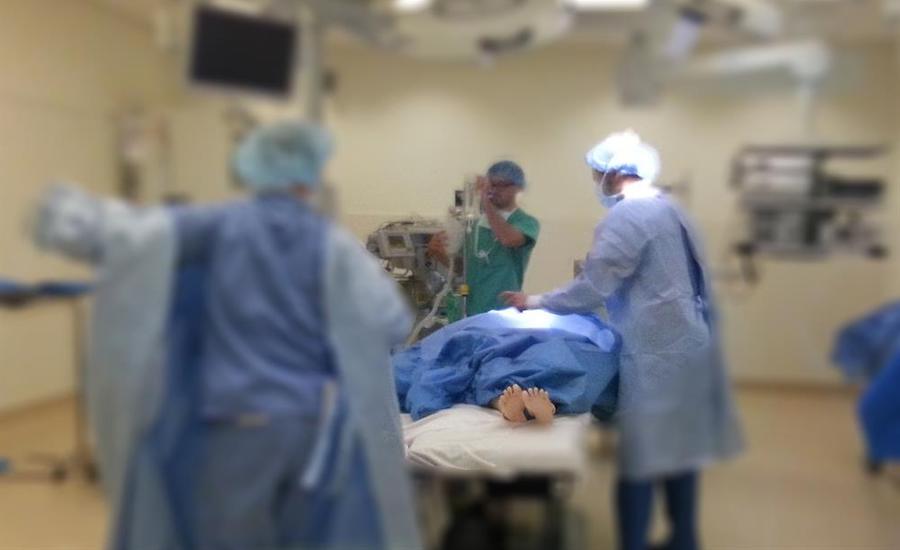 About
The residents at UC San Diego hone their crisis management skills through extensive use of a high fidelity simulator. Each resident is exposed to eight critical incident scenarios per year either as the primary provider, assistant or observer for each of their years as a trainee. Following each scenario we have an extensive debriefing session to discuss aspects of the cases and lessons learned.
Claire Soria, MD
Assistant Residency Program Director
Director of Resident Simulation Education
Sim Center Directions
To UC San Diego from I-5 North/South:
Exit onto La Jolla Village Drive West
(from I-5 North - turn left; from I-5 South - turn right)
Turn right onto Villa La Jolla Drive

Up the hill about 0.3 miles
(stay in left lane as the right lane must turn)
Go past the first light
(the VA center is on your right)

At the next signal light, drive straight into the Gilman Parking Structure. There are A, B, and Visitor spots in this lot.
Visitors can park in any open Visitor parking spaces and purchase a parking permit (see below)from one of the parking kiosks.
Residents can park in the B spots in the Gillman Parking Structure or outdoor p406 lot. You also have the option of parking at the VA and walking over but these spots fill up by 7am.
Walk across parking lot P602 and the ceremonial green lawn to the Medical Education - Telemedicine (MET) building.
In the main MET quad, take the elevator/stairs to the lower level.
Parking
A parking permit is always required Monday through Friday at all UC San Diego parking lots. While there are a limited amount of parking spaces near the Telemedicine building, attendees are recommended to park in the Gilman Parking Structure (read the Pay Station permits section). Single day parking permits are $16 and can be purchased from any Permit Pay Station inside the Gilman Parking Structure. The Permit Pay Stations accept exact cash, Visa, Mastercard and American Express.